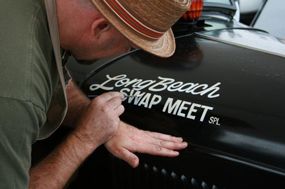 EVENT INFO - Long Beach Hi-Po Swap Meet
Topping Events has promoted the premier monthly automotive swap meet in the United States for over thirty years. Founded in 1983 with just 7 vendors and 40 shoppers, the Long Beach Hi-Performance Swap Meet at Veterans Memorial Stadium has grown to over 600 vendors and thousands of shoppers while maintaining its hard core automotive flavor. This outdoor event has become world renowned for its content of antique, vintage, classic, and high performance cars and parts for sale at bargain prices. The swap meet is a must visit for hot rod, muscle car, street rod, classic car and truck enthusiasts. The Long Beach Swap Meet has been featured on such television shows as Monster Garage, Popular Hot Rodding TV, and NHRA Drag Racing Today.
ADMISSION :
Spectators
$9 per person
PARKING:
Free general parking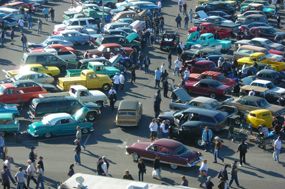 CAR CORRAL - Show or Sell your car here.
The Car Corral is an exclusive parking area within the Event for you to Show or Sell your Car. 1985 and earlier collector cars and trucks are FREE to park in the Corral! The Car Corral is limited to running and driving vehicles only. Due to space limitations No Trailers or Oversize Vehicles will be allowed in the Corral. No parts sales of any kind are allowed in the Car Corral.

HOURS: 6 am to 1 pm No reservations for the Car Corral

PRICE: 1985 and earlier collector Cars and Trucks are FREE in The Car Corral. $9 per person

1986 and newer Cars and Trucks $11 per vehicle. Driver and all passengers $9 each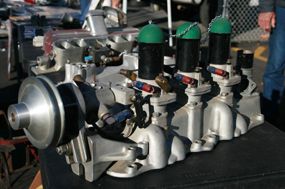 VENDORS - Turn those old parts into CASH!
Turn those old parts into CASH! Whether you need to clear out your garage or you are a professional shop or manufacturer, anyone can be a Vendor at the Long Beach Hi-Performance Swap Meet. Vendors are limited to selling and displaying automotive related parts, services, and accessories ONLY.